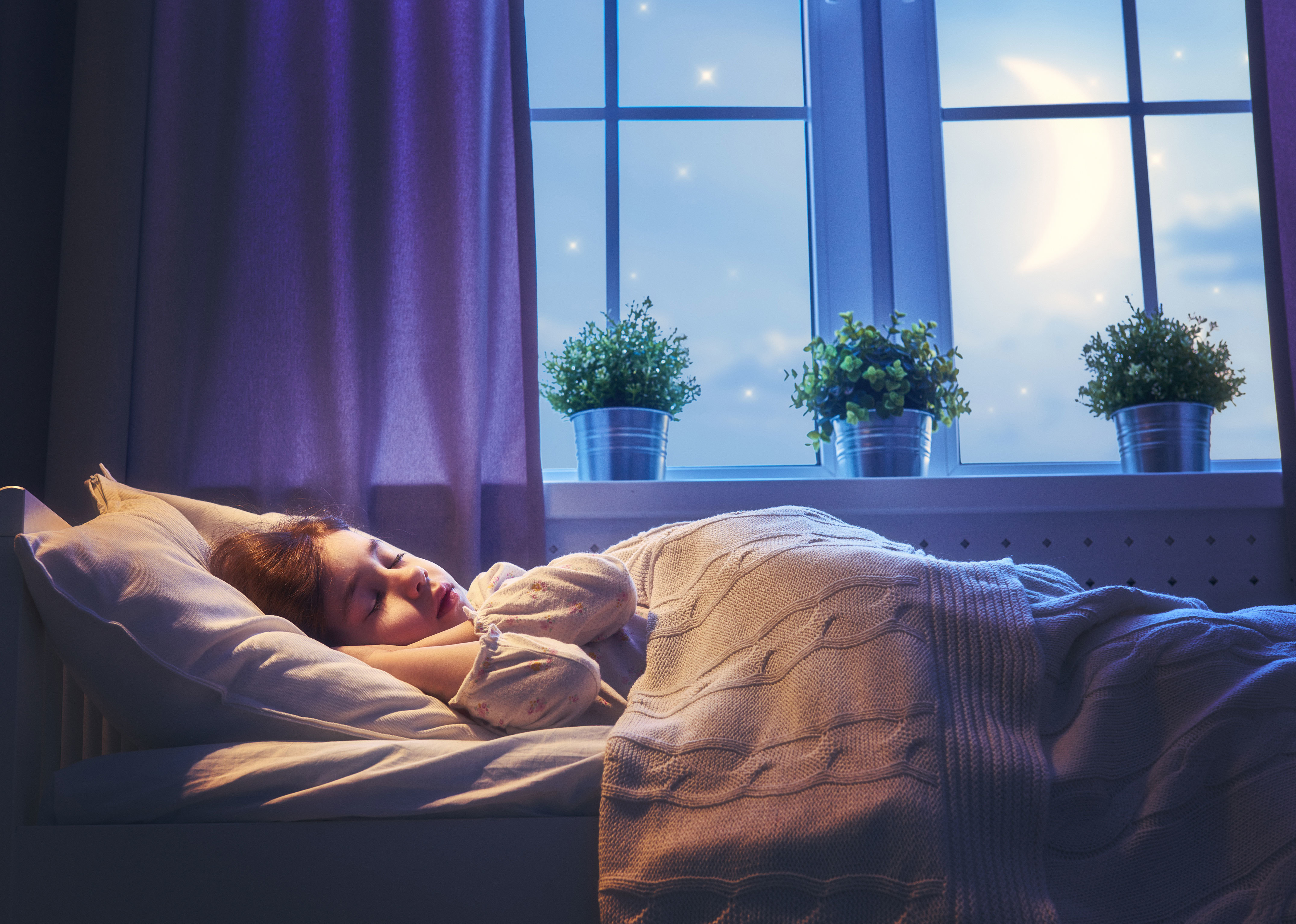 The Benefits Of CBD Oil For Sleep
There are many benefits of CBD oil — but few as well-studied as its effects on supporting a healthy night of sleep.
The best CBD oils for sleep are made from full-spectrum or broad-spectrum hemp extract, come with third-party tests to prove their purity, and offer additional ingredients to fortify the sedative qualities of CBD.
Here are five evidence-based mechanisms CBD uses to improve our ability to fall asleep, maintain it, and feel more well-rested the following morning.
1. Sedative Benefits of CBD
One of the most commonly observed effects of high-dose CBD is sedation [4]. CBD helps to improve not only the overall quality of sleep but also the duration [5].
In lower doses CBD has been shown to have the opposite effect — supporting wakefulness and attention [11].
It's important to use the high-end of the dosage spectrum when taking CBD oil in order to take advantage of the sedative qualities (more on how to dose CBD oil later).
Several other cannabinoids have also been shown to offer sedative effects, such as CBN, CBG, CBC, and CBDV. This is why it's better to use a full-spectrum extract for sleep rather than a CBD isolate oil.
2. CBD May Relieve Anxiety
Stress-induced anxiety can lead to disrupted sleep patterns. CBD has been shown to reduce symptoms of stress and anxiety [6].
Combined with other stress-management techniques, CBD may be a useful supplement for reducing anxiety symptoms to help you get to sleep more easily at the end of the day.
3. CBD May Reduce Nightmares
If nightmares or flashbacks are keeping you awake at night, clinical trials have shown that CBD can cease or significantly reduce nightmares and persistent memories [7].
It's not well understood how CBD offers this benefit, but it's a commonly reported benefit of using CBD. Many parents report improvements when using CBD with smaller children suffering from night terrors.
4. CBD May Improve Sleeping Patterns
CBD has shown promising results for people with REM sleep behavior disorder — a condition that causes people to act out physically during REM sleep.
It's also been found to support those with excessive daytime sleepiness by increasing total sleep time [8]. CBD can help to reset sleep patterns and promote longer periods of uninterrupted sleep.
5. CBD May Alleviate Pain
Chronic pain is one of the most common causes of sleep disorders. CBD can help by alleviating pain while you sleep.
Many patients have reported replacing their prescription pain medications with CBD, particularly in the treatment of headaches, fibromyalgia, arthritis, and other chronic pain syndromes.
There's even evidence that CBD can be used to help wean people off of opiates/opioids or benzodiazepines and reduce withdrawal symptoms [9].
References Cited In This Article
Watson, N. F., Badr, M. S., Belenky, G., Bliwise, D. L., Buxton, O. M., Buysse, D., … Tasali, E. (2015). Recommended Amount of Sleep for a Healthy Adult: A Joint Consensus Statement of the American Academy of Sleep Medicine and Sleep Research Society. Sleep, 38(6), 843–4. https://doi.org/10.5665/sleep.4716

Murillo-Rodriguez, E., Pastrana-Trejo, J. C., Salas-Crisóstomo, M., & de-la-Cruz, M. (2017). The Endocannabinoid System Modulating Levels of Consciousness, Emotions, and Likely Dream Contents. CNS & Neurological Disorders – Drug Targets, 16(4). https://doi.org/10.2174/1871527316666170223161908

Mendiguren, A., Aostri, E., & Pineda, J. (2018). Regulation of noradrenergic and serotonergic systems by cannabinoids: relevance to cannabinoid-induced effects. Life Sciences, 192, 115–127. https://doi.org/10.1016/j.lfs.2017.11.029

Crippa, J. A., Guimarães, F. S., Campos, A. C., & Zuardi, A. W. (2018). Translational Investigation of the Therapeutic Potential of Cannabidiol (CBD): Toward a New Age. Frontiers in Immunology, 9. https://doi.org/10.3389/FIMMU.2018.02009

Russo, E. B., Guy, G. W., & Robson, P. J. (2007, August 1). Cannabis, pain, and sleep: Lessons from therapeutic clinical trials of sativexρ, a cannabis-based medicine. Chemistry and Biodiversity. Wiley-Blackwell. https://doi.org/10.1002/cbdv.200790150

Blessing, E. M., Steenkamp, M. M., Manzanares, J., & Marmar, C. R. (2015, October). Cannabidiol as a Potential Treatment for Anxiety Disorders. Neurotherapeutics. Springer. https://doi.org/10.1007/s13311-015-0387-1

Jetly, R., Heber, A., Fraser, G., & Boisvert, D. (2015). The efficacy of nabilone, a synthetic cannabinoid, in the treatment of PTSD-associated nightmares: A preliminary randomized, double-blind, placebo-controlled cross-over design study. Psychoneuroendocrinology,51, 585–588. https://doi.org/10.1016/j.psyneuen.2014.11.002

Babson, K. A., Sottile, J., & Morabito, D. (2017). Cannabis, Cannabinoids, and Sleep: a Review of the Literature. Current Psychiatry Reports, 19(4), 23. https://doi.org/10.1007/s11920-017-0775-9

Baron, E. P., Lucas, P., Eades, J., & Hogue, O. (2018). Patterns of medicinal cannabis use, strain analysis, and substitution effect among patients with migraine, headache, arthritis, and chronic pain in a medicinal cannabis cohort. The Journal of Headache and Pain, 19(1), 37. https://doi.org/10.1186/s10194-018-0862-2

WHO. (2017). WHO | Cannabidiol (compound of cannabis). WHO. Retrieved from http://www.who.int/features/qa/cannabidiol/en/

Murillo-Rodríguez, E., Millán-Aldaco, D., Palomero-Rivero, M., Mechoulam, R., & Drucker-Colín, R. (2006). Cannabidiol, a constituent of Cannabis sativa, modulates sleep in rats. FEBS letters, 580(18), 4337-4345.
1. CANNAMi Broad Spectrum CBD Oil 500mg – Balance & Support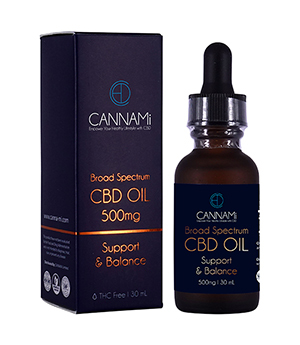 Main Functions:
Promote Natural Sleep Patterns and Improve Sleep Quality

Relieve Pressure and Assist Emotional Management

Reduce Chronic Pain and Inflammation

Keep Your Body and Mind Healthy
2. CANNAMi Broad Spectrum CBD Oil 1000mg – Relief & Enhance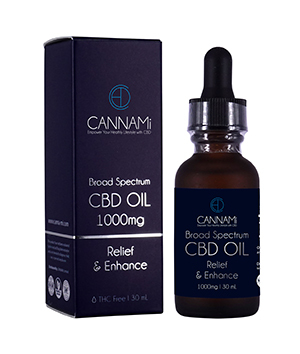 Main Functions:
Relieve Symptoms of Mild Depression, Anxiety and Mood Disorders

Improve Insomnia and Sleep Quality

Relieve Pressure and Assist Emotional Management

Reduce Moderate Chronic Pain and Inflammation

Keep Your Body and Mind Healthy
3. CANNAMi Broad Spectrum CBD Oil 1500mg – Extra Strength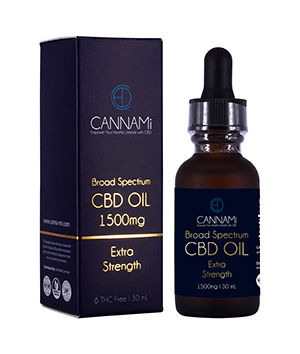 Main Functions:
Relieve Symptoms of Depression, Anxiety and Mood Disorders

Relieve Severe Insomnia and Regulates Sleep Cycle and Sleeping Patterns

Relieve all kinds of Severe Pain and Inflammation

Improve Skin Inflammation and Allergies, Promote Skin Repair

Regulate the Brain to Reduce Seizures
4. CANNAMi Broad Spectrum CBG Oil 1000mg – Precision Soothing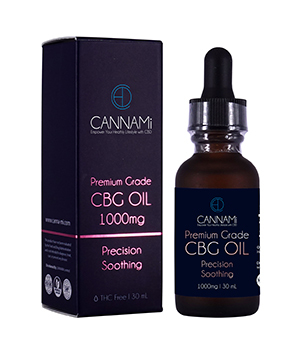 Main Functions:
Effectively Improve and Relieve Appetite Problems Caused by Treatment of Critical Illness

Relieves Symptoms of Depression, Anxiety and Mood Disorders

Effective Treatment of Glaucoma

Effective in Decreasing the Inflammation Characteristic of Inflammatory Bowel Disease

Potent inhibitory effects on drug-resistant bacteria, such as staphylococcus bacteria

Relieve chronic pain and inflammation
5. CANNAMi Broad Spectrum CBD Oil 500mg – Sleep Support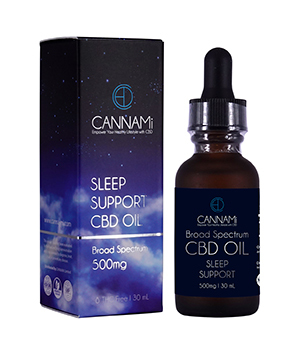 Main Functions:
・Promote Natural Sleep Patterns and Improve Sleep Quality
・Relieve Pressure and Assist Emotional Management
・Relieve Chronic Pain and Inflammation
・Keep your Body and Mind Healthy